Following a long day at The BDC on the Saturday, The Garage Awesome team decided Sunday would be nice for a walk, in a beautiful setting, maybe a large open field or historic house to take in?
No We've not gone soft, we headed for Local to us, Thoresby Hall and the surrounding land for a trip to the 10th Japanese Car show to be held there, The weather was perfect, bright sunshine all day and the cars that were there, were equally as hot!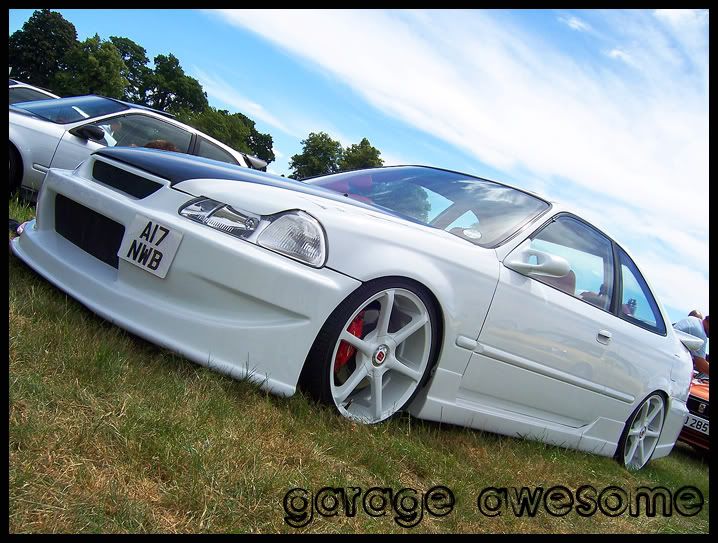 The field was divided into sections for individual makes, with Nissan/Datsun, Honda, Toyota, Subaru and Mitsubishi all being catered for as well as some local and owners club stands from the likes of the Z club, Performance Jap Car and the very organised and eventual Best Club Stand Winners, The Celica Club.
The main focus of the event is the Arena for judging, the PA system would announce a category and the cars would enter for judging. I have to say at this point that the judging did seem not to follow any pattern or really understand as to why some vehicles picked up prizes over others but it didn't detract from the day itself.
As you can see from the pictures, every make was represented and some stunning cars were on display for the crowds to see, and with a Ford show being run simultaneously it was nice to show them how to do it japanese style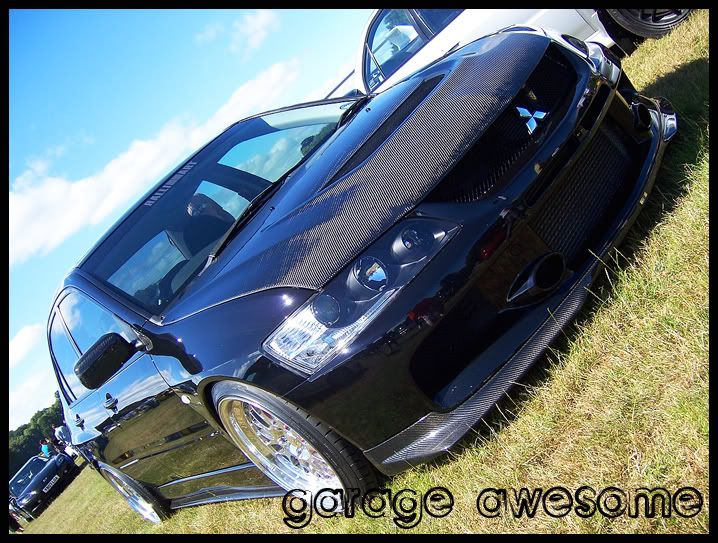 We've picked out the best cars to join the ever-growing Garage Awesome galleries so please take a good look and why not comment on your favorites? As for our Favorites its very difficult to pick out some but the Black de-Spoilered Evo was certainly a highlight, It's nice to see Stance and Wheel fitment filtering its way into the UK scene from across the pond, and Honda owners seem to be upping their game with some tidy Civic's, Notibly Nick Brown's White Coupe and Ricky Mitchell's JDM Influenced EK Hatch.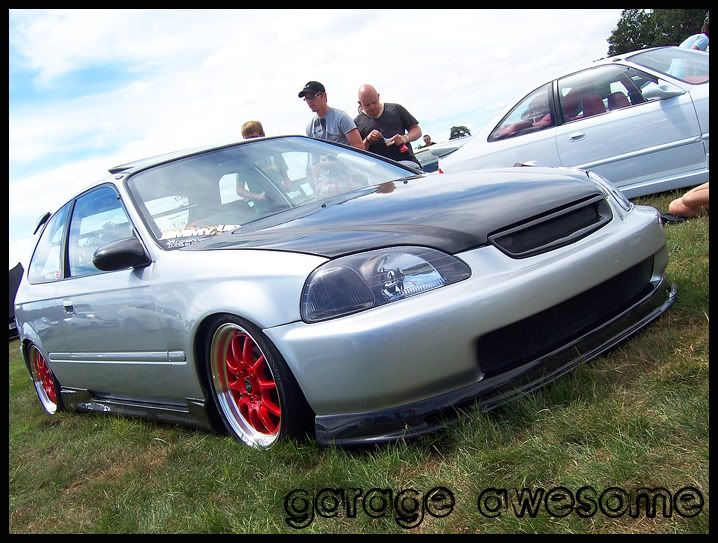 Definitely worth a trip into the woods, they have already made plans to run it again next year, so hopefully the judges will be reading out the same book, the weather will be just as fine and the Cars will be as Awesome
Picture Credits – Ollie Novell