For us, watching a set of rare, expensive and truly legendary Group B rally cars going hell for leather like they would have been back in the '70s and '80s, only a few feet away from our camera lenses, is an opportunity we just couldn't miss! So we thought, rather than throw a few of our shots into the Race Retro report and risk you lot missing out on seeing some of these incredible machines in action, we would dedicated a post to the live action area of the Race Retro show.
Group B cars were pretty much the last of the "free-for-all" phase of World Rally, with both 2 and 4 wheel drive examples tearing up the gravel, tarmac, forests and sand of all the major countries in the world, often inches away from fans and marshals. But it was this sheer speed and unpredictability that lead to their downfall, a series of serious and often fatal crashes sadly called time on these now heroic cars.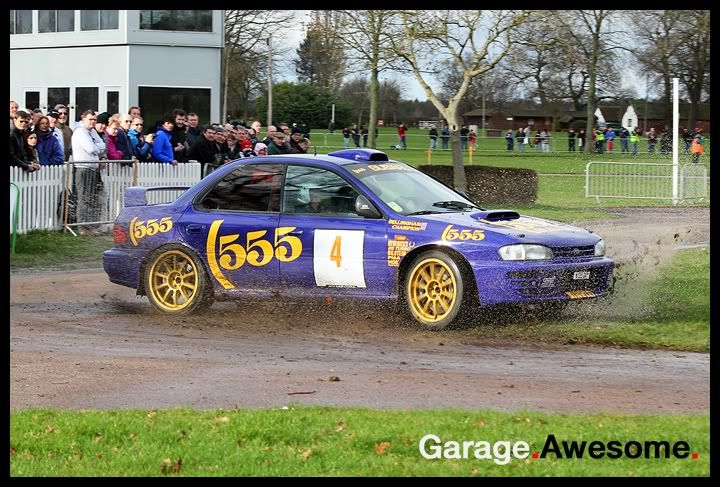 The early '80s rallies were dominated by these machines and their drivers and have since gained reputations as the greatest rally cars that we have ever seen, and amazingly, due to the regulations surrounding the World Rally, a handful of some of the rarest and most impressive cars existed as road going vehicles for homologation purposes, and should you be lucky enough to find one, the price tag is usually just as impressive!
The cars that have survived are still being rallied hard even now, and the Race Retro live stage confirmed this with cars like the Lancia Delta Integrale taking to the stage much to the delight of the crowds!
As well as the Lancia, we saw the Talbot Sunbeam Lotus, Ford Sierra Cosworth and a handful of Mk2 Escorts take on the mile-long tarmac stage. The Vauxhall Chevette, Nissan 240RS, Porsche 911 and Subaru Legacy also put in appearances along with both long and short wheel-based Audi Quattros, the Peugeot 205 T16, Lancia Fulvia and the most recognisable of the lot, the Metro 6R4.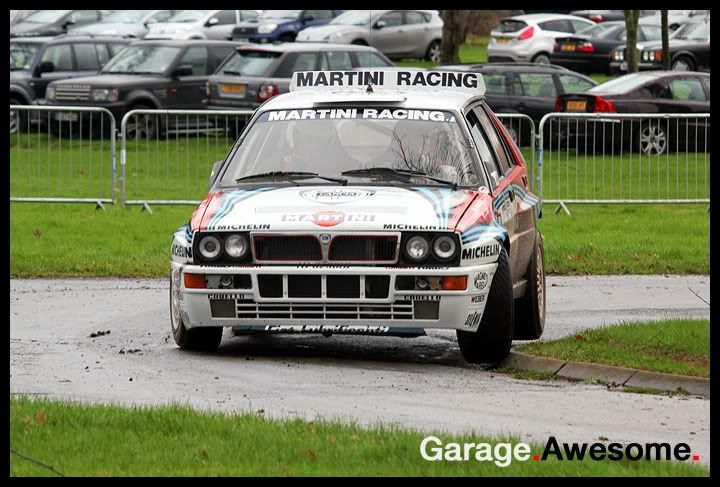 These cars are epic, there is no other word for them, but it's also worth noting the calibre of driver sat behind the wheel, we had 2 time World Rally Champion Miki Biasion driving like his pants were on fire in the Delta Integrale, Jimmy McRae, father of the late World Champion Colin, was out in a variety of cars including the Eddie Stobart Mk2 Escort and Works Subaru Legacy. Russell Brookes added to the line-up as well as Ryan Champion who was driving an ex Works Didier Auriol Subaru Impreza still wearing its 555 livery.
With accompanying interviews and commentary from Tony Mason, it really gave you an insight into this amazing rallying era, and a look around the cars in the paddock continued to impress us. We were a little disappointed not to see a Lancia 037, Ford RS200 or an Opel Manta but you can't have everything! Hope you enjoy looking at our pics from the stage as much as we enjoyed taking them and it really is worth taking the time to look at all the pictures in detail, to admire these incredible rally cars.
Pic credits – Rich Cooper/Ollie Novell