The Popularity of the 2011 Marangoni Fast Show has kind of caught us out, in previous years it has been plagued with bad weather and the shadow of the Donny/ISTS shows traditionally taking the 'First Show of the Season' tag, but it seems that this year the gap left by ISTS has been well and truly filled by the Santa Pod event.
The popularity of the Fast Show was obvious with lots more hardy folk braving the weekend, a tarmac area literally full with club stands that got so full a few of the later booking clubs actually had to make do with grass areas as a club stand!
Outside of the hardcore campers was an abundance of 'day trippers' queues stretched back as far as the eye could see along the airfield road and all six ticket booths were on full chat for most of the morning, Santa Pod had even opened the show an hour early, despite the British Summertime, meaning the hard working staff actually lost two hour's sleep!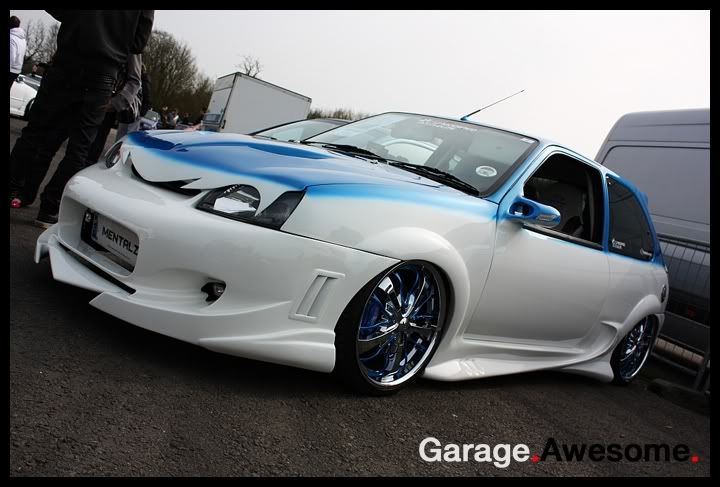 The track was equally as busy, with RWYB'ers signing up thick and fast and the weekend's dry weather meant that it was open from 9am right through to 8pm on Saturday and 5pm on the day of the show with only a few breaks in the endless queue of cars wanting to test out their machines or claim bragging rights against their mates.
Those breaks came in the form of the European Sports Compact series, of which we're running a full round up later in the week, some very scary bikes running down into single figure times and of course a collection on Pro and Street drag cars, not to mention Santa Pod's very own 2 seater dragster which is available for you to have a ride in!
Of course, some RWYB'ers don't leave with just their timing slip, throughout the weekend the intricate timing system keeps track of all the cars in the class and allows them to find the quickest car of the weekend, with the owner or driver picking up a nice piece of silverware to plonk in the cabinet or pop on the mantelpiece!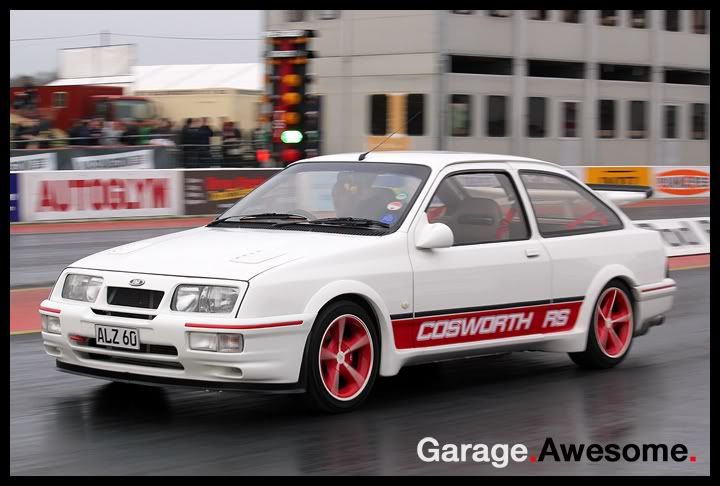 Class A, which is open for front wheel drive, naturally aspirated cars was claimed by a Vauxhall Nova, owner Mark Crowley managed to pilot it to a staggering 12.74 at a shade over 110 mph! In Class B competitors have the advantage of running a turbo, supercharger or nitros injection system and Sheffcruise owner; Jonny Fletcher got his Astra GSI into top spot with an 11.79 at 122 mph, and excitingly, it's the same Astra that we will see at Oulton Park in a few weeks time as he is proving it's not a one trick pony by entering the Time Attack! Jonny also managed to get his finger well and truly stuck in his trophy… I'm sure he will be delighted that we managed to see this one and no doubt his mates haven't let him forget about it yet either!
Class C & D see the switch from front wheel drive to either rear wheel drive or 4 wheel drive, class C again holding those running naturally aspirated engines and Chris Lewis' spectacular Dodge Viper ran a 12.62 to claim the trophy. Class D saw the quickest RWYB pass of the weekend on 4 wheels with Ed Harris' Mitsubishi Evo completing the 1/4 mile track in 11.25 seconds at a blistering 132mph!
The final class was that of those who weren't road legal, giving people the opportunity to have heavily modified bodywork and run full on drag slicks. It was a Honda Civic that scooped the class X prize with owner Alvis Morontz, who originates from New York, taking the prize with his 11.37 at 120mph pass.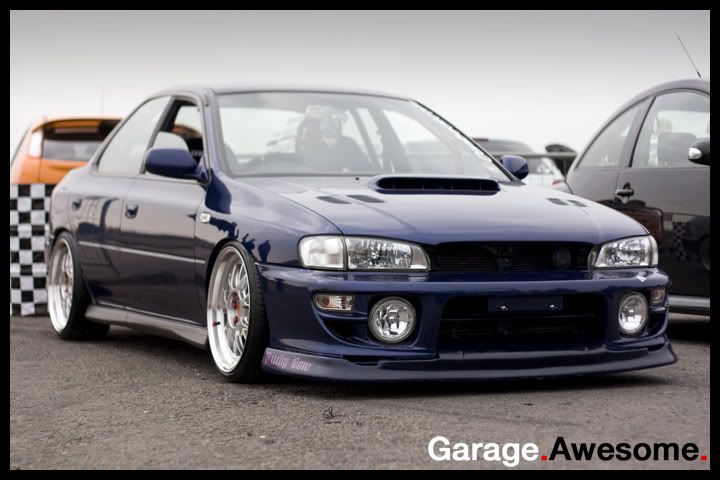 Away from the track, with the smell of polish lingered in the air stood a fit to burst Show and Shine paddock, displaying some of the most pampered cars on site. Again, silverware was up for grabs, a Best of Show prize held top honours and Santa Pod Show and Shine regular; Tony Nelson's Fiesta walked away with it. The four runners up also claimed a trophy as part of the 'Top 5', Nick Brown's Civic has seen a few changes over the winter and got straight back to its winning ways, Ben Koracevic got a second Fiesta in the top 5, his was loaded with ICE and featured a full body carbon wrap!
Warren Selby's Saxo, featuring a huge bodykit and spoiler combo layered in some funky Candy Orange paint, caught the judges' eye and rounding out the top 5, doing it for the girls, was Sharon Holmes' silver and pink Citroen C2. In the Judges' Choice award we couldn't be happier when Chris Antcliffe's yellow Metro was chosen. It's a cracking car and we spotted its potential a few months back when Garage Awesome did a full feature on it, well done Chris!
As the dust settled on the show opener, and a queue that was just as long as the start of the day began to move out of Santa Pod, we had time to reflect and get excited about what the rest of the season has to offer in the UK modified scene, and we think that when the rest of the cars that are still being fettled are out to play, this county is going to give some judges a real headache when it comes to choosing the best, and to be the quickest… you're going to have to be pretty damn quick!
Words – Ollie // Pictures Ollie, Rich & Chris