As with all our trips to the Time Attack events, it's so nice to have a quick break from the frantic trackside action and take a walk around the paddock and surrounding areas to take in the accompanying Modified Live show, and with the Brands Hatch rounds covering two days we were anticipating it to be big, with soaring temperatures, especially on the Sunday, it really did live up to its 'Summertime Special' name, with the summer definitely making an appearance which in turn helped attract the amount of people it did and the amount of cars we spotted on display.
Modified Live really is becoming the most complete show on the UK circuit, and no two are the same, with public track time being added into the Brands Hatch calendar it helps keep these events fresh every round! For the price of a round of drinks, Modified Live gave you the opportunity to take your own car out on the famous Brands Hatch circuit and experience the extreme Paddock Hill Bend, the landmark hairpin at Druids and storm out of clearways before heading along the pit straight, for a full 20 minutes!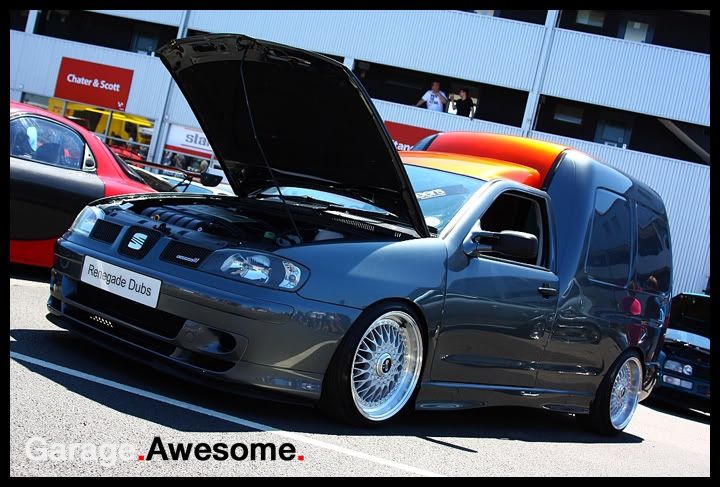 With that added in you would think they would be short of time for other stuff to take place, but you couldn't be more wrong, with demos from the motorcycle stunt team and two of the amazing and downright loony 1000bhp Truck Racers there was more than enough to keep you entertained track side when the Time Attack-ers were resting. Of course, as with each of the rounds the EDC also took place, we witnessed some impressive displays from Steve Wills, Vincent Noot, Brett Castle and Tim Marshall to name but a few – we just can't work out why these drivers aren't part of a bigger championship like the BDC or Drift Allstars! Away from the track and you had your own chance to get involved, with a tenner being all you needed to be taken on an exhilarating passenger ride in the drift taxis which were running all weekend, only stopping to take on fuel and replace the rubber they had killed! If you were part of a club, then a chance to win some fantastic prizes were on offer, with Nicola from the Modified Live team arranging some crazy games including tug of war, bull riding and It's a Knockout.
Whilst we're on the subject of clubs, a good few of you turned out, packing the show with such a wide range of modified cars and with clubs like the Mitsubishi Lancer Register – who are supporting all the Time Attack events it seems, Skyline Owners Club, Kent Modified, Street Elite, Definitive Cruisers and Rapid Rude Rides, all packing in as many cars as they could get together! On top of all that we were treated to a fantastic classic car display featuring some real gems from yesteryear, yet another surprise packed in to the Modified Live package!
The main focus of the Modified Live events is always the Show and Shine event, ran and sponsored by Kleers, this really is a chance for you to show off your hard work, clever modifications and where your hard earned cash has been spent as the best cars in a range of classes battle it out to be crowned the winner. With classes such as Performance Modified, Best 80's, Best modified, JDM and Euro there are loads to go at and of course the one everyone wants to go and win; Best In Scene!
Coveted Best in Show winner was the Mk1 Golf of Geoff Skinner, who for those with a memory like mine, sprang into the modified scene back at USC last year where he picked up a trophy, and well deserved it is too! Another pair of Golfs also claimed trophies; Paul William's G60 Mk2 won best Euro whilst owner Sammy picked up best Modified for their mk4!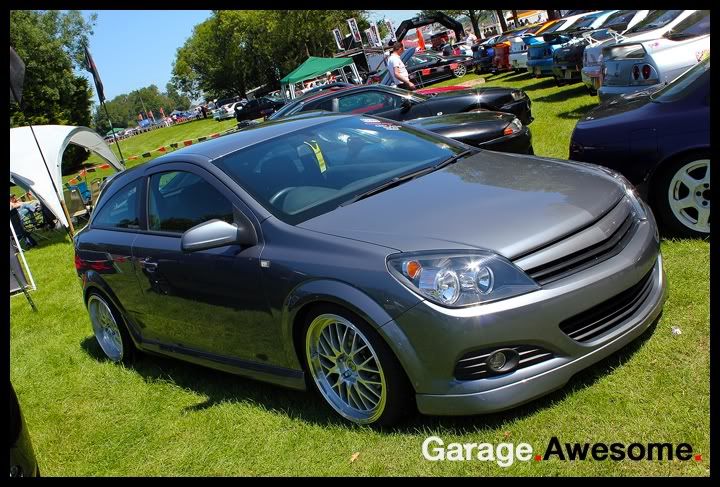 The JDM prize was scooped by the stunning VIP Toyota Aristo and owner Lam Dhong, the Performance Modified class saw a Ford Capri take the spoils, and owner Dan Thorne with a trophy for his cabinet. Finally the 70's and 80's classes were scooped by two cars from Jags Bodyshop, both German, Both BMW's with Manny's 3 series and Kevin's 6 series coming out on top.
If you haven't been to a Modified Live event yet, firstly; What have you been playing at? But the good news is there are still three stops on the 2011 calendar with visits to Cadwell in Lincolnshire, Anglesey – North Wales and Snetterton – Norfolk leaving you with no excuses to bring your club along, polish that car up and get entered and involved with the best of the action the UK has to offer! For all Modified Live information, booking forms, and contact details head over to www.modifiedlive.co.uk and we will see you at the next one!
Words – Ollie // Pictures – Ollie & Rich