Trax is just one of them shows that are pencilled in to everyone's year planner, it's gotten so big it is without a doubt the UK's largest 1 day show and has firmly held its place at the first weekend of September for over a decade, so what is it that makes Trax so unique and sees hoards of petrolheads make their way to Silverstone each year?
Firstly it has to be the sheer amount of things there is to see and do at the show, it almost takes the best parts of the other shows and crams them all in to one venue and one date and despite the weather not always playing ball, even that can't seem to stop the hype of Trax!
Next up is the obvious one; getting out on track yourself! Not many people get the chance to take their road car round the same track, over the same kerbs, and occasionally into the same gravel trap, that you see the Formula 1 drivers do, but with Trax you can, for about £30 you get 20 minutes to hoon around without the risk of getting caught and experience the thrill of the UK's flagship circuit, and from the rate these sessions book up it's clear to see it's the most popular attraction of the whole day!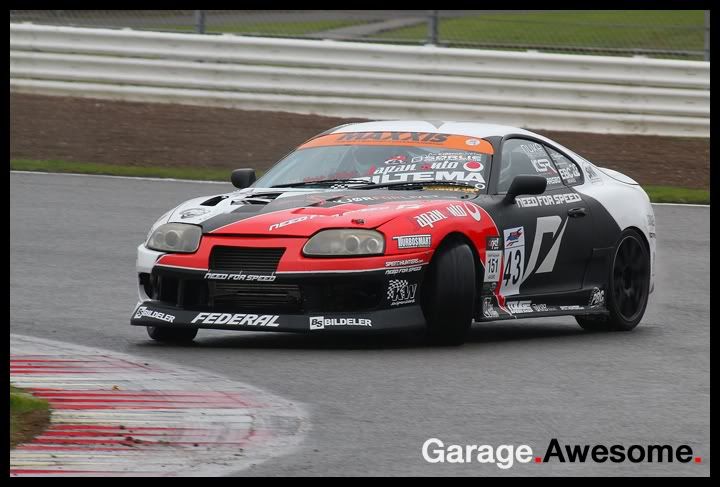 Whilst the wet morning made the track interesting to watch and very tricky for all the drivers, it really scuppered those attempting to do the 0-60 track. With a similar system of 'pay and have a go' in place it's a great way to find out one of the most thrown about statistics when it comes to pub discussions with your mates, and with the weather turning nice in the afternoon a good few people can now back up their claims or have lost a bet with accurate measurements of their car's acceleration!
If on-track action isn't for you, no fear, Trax has always had plenty of spectator attractions starting with the big names in the stunt area. Autotest and all round general stuntman; Paul Swift was joined by the ex-Stig; Ben Collins who you will be pleased to know wasn't giving out career advice, but the pair of them managed to spend the day playing in a variety of cars including Caterhams and the new Focus RS with some impressive results and even a new world record in the form of "Most Donuts"!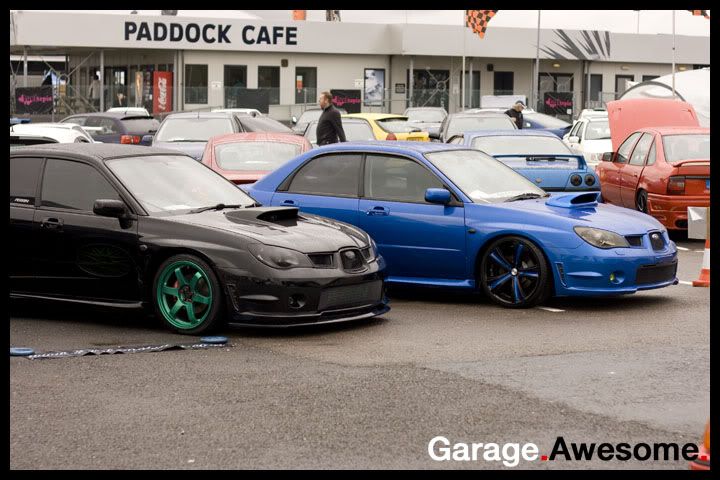 Car clubs of course are a huge attraction to the show, whether it be owners clubs/groups, modified car clubs, classic or exotic car fans or those just into a blasting sound system they were all represented and took us a good couple of hours of walking to look around most of the cars and even at that I'm sure we must have missed some hidden gems tucked away… probably the only downside to such a large one day show! As far as the big attendees go, it seems to be very popular for the 106owners, Cliosport, Corsa-C and the Subaru Impreza Drivers Club with lines and lines of car with every style of modification you could dream of all in one place.
Those without a club weren't left out either, with the Yokohama power and style awards taking place up by the scrutineering bay it gave owners who pre registered a chance to show the UK what the best show cars look like and with prizes to be scooped up, the competition was pretty tough and the standard extremely high! If you missed out on this then the Trax website is the place to go and look for next year's competition and you could have your pride and joy involved.
When it comes to cash burning a hole in your pocket or if you're on the lookout for a show bargain then Trax has to have had the biggest trade area we have seen, the economic downturn seems to have affected trader's show presence but at Trax you had rows and rows from the magazines like Fast Car through to specialist manufactures and resellers such as Dodo Juice, Auto Glym, Samco, Cosworth, Hertz and the eagle eyed amongst you might have spotted my very own 200SX on the SFS Performance stand!
The big highlight for many, and it saw so many people stay right until the end of the show, was the latest round of the British Drift Championship, not only were you able to watch drift stars you're probably familiar with like Phil Morrison, Shane Lynch, Steve Biagioni and Matt Carter in action but fans of the USA's Formula Drift series were treated to a special appearance from Darren 'D-Mac' MacNamara in his Wankel powered AE86 and eventual winner Frederick Aasbo.
Next year, and this is by no means official, it will almost certainly be the first weekend in September at Silverstone again, so get it in your diary and if you're one of the few people who have never been, prepare yourself for a long, busy… but awesome day! Tickets go on sale well in advance and usually save you a fiver over gate price but to get on the display side get some mates together and have a club stand, and the most important piece of advice we can offer is either get there very, very early… or stroll up late (but miss some action) unless you're a big fan of queuing… because this really is the busiest event you're gonna go to! hit up www.traxshows.co.uk for your next fix of action
Words – Ollie // Pictures – Rich & Chris