It's been a few weeks since we packed out tents, loaded the car with BBQ's & beers, and made the journey down to Peterborough Showground for this year's Modified Nationals, allowing the dust to settle and time for us to get out head around what we thought of it, how best to review it and actually consider its importance within the British modified car scene.
We're no strangers to Modified Nationals, as Garage Awesome this is the second time we have covered it, but on a personal level it's my 9th visit, during which I have been involved in the real 'club' aspect of the show; being involved in the battles for the stands and actually either organising or being part of a club that has won the best club stand trophy 3 times, so as a concept, it's safe to say that we understand why Nationals exists and why it's important for us to go to review it, and enjoy it!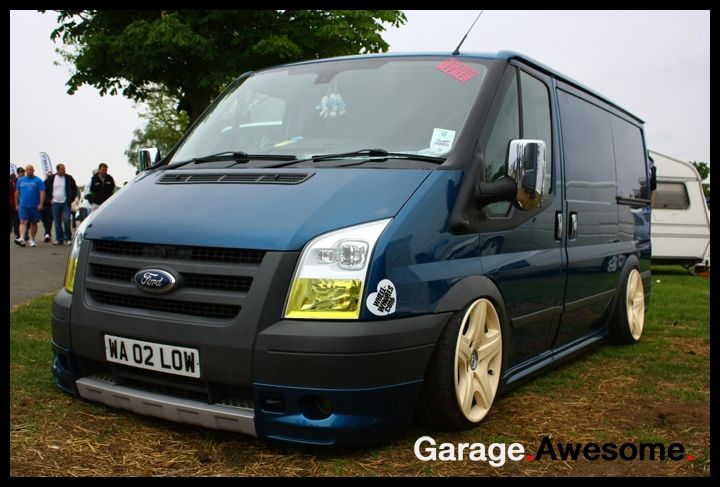 From what I can work out, this is the 6th time Peterborough has played host to the show, with Shakespeare County Raceway, Billing Aquadrome, Newark Showground and Rockingham circuit all being previous hosts. The Peterborough venue seems to be the one that's most suited, with its indoor arena, large showground and separate campsites and ease of access from the A1(m) and not to mention the distinct lack of locals around to complain about the customary noise late into the evening!
The show itself is what we have come to expect from nationals, they have stuck to the same format that seems to be generally liked and understood with the site having separate camping areas and the main showground playing host to a raft of car clubs, owners groups and trade stands. The inside seems to be almost totally dominated by car audio displays, baring the always controversial Top 25 show car competition.
The organisation have a tough job to do, we know that Mark, Jax & their loyal team work tirelessly over the weekend and months before to make sure it's as smooth as possible and sure, there was a bit of a que to get in, but with an event that's as popular as Nationals continues to be, that's bound to happen! One thing we can say, and say with the highest regard, is that the staff that do all the donkey work over the weekend are fantastic, the same faces we see every year are always smiling and totally understand that they are going to be dealing with plenty of low cars on a field, lots of drunken antics and banter and no doubt plenty of male backsides being flashed and a handfull (excuse the obvious pun) of boobs! Top, top team and certainly one of the positives from the event!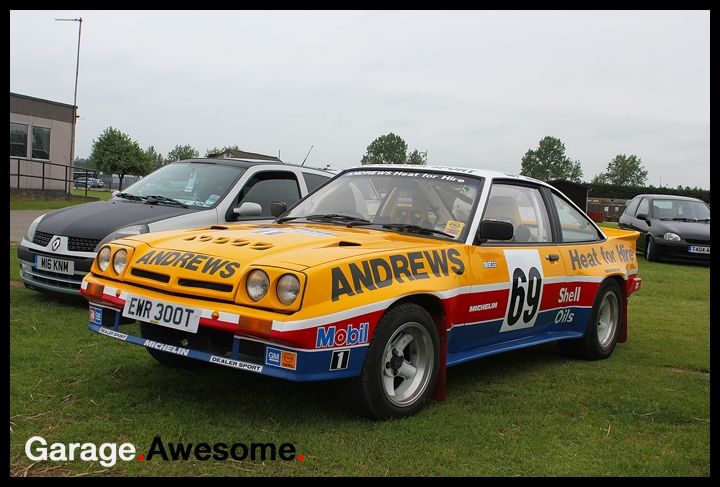 I suppose we're not doing our job unless we talk about the cars that were there, it's obvious the numbers have dropped over the past few years but it still brings in some of the quality available. The addition of a hard standing Top 52 (inside joke, it was officially the Top 50) was a great idea, although the execution wasn't so good. The idea of the Top 50 was to extend a space to those who failed to get inside for the Top 25, so expecting to see some pretty high standards, unfortunately it seemed that either some people were lying on their entry forms or the area had no pre screening as some of the cars, not all, but some, were dreadful and we're not just talking about taste, the quality of some were poor too and really should have remained in the campsite!
The clubs always put on a decent bit of effort, with trophies to be won most arrange a good clubstand and overall the standard of cars was high, OK, so at some points you could be mistaken for walking around a show in the mid 'naughties' with bodykits, neons and even Lambo doors making an appearance, but hidden within that was some up-to-date styling and some trick modifications! Modified Nationals is one of the few shows left where it's OK for the kits etc, it's targeted towards the younger audience and we have all been there, we're not expecting 17-20yr olds to turn up in cover car Civics, 10 second Fords or drift car Skylines, so your average Joe, with his lightly modified first car and a crate of Carling in the back really is the spine of the show.
The night time is where a lot of the people come alive, with 2 separate dance rooms playing various styles of music, DJ's and stage shows, I've no doubt that to some, the car show is the secondary reason that people are there, again, not a bad thing as it's important that when the younger modifiers grow up, they stay in the scene or we will never have any new, fresh cars appear as they discover cheaper insurance, bigger power and more shows! The fair was in attendance and as always busy, especially when lit up at night, although it is in direct competition with the 'Show & Glow' competition, where folks turn up with their neon-lit cars and compete for yet another trophy! Again, it harks back a few years, but it's still popular in the right places!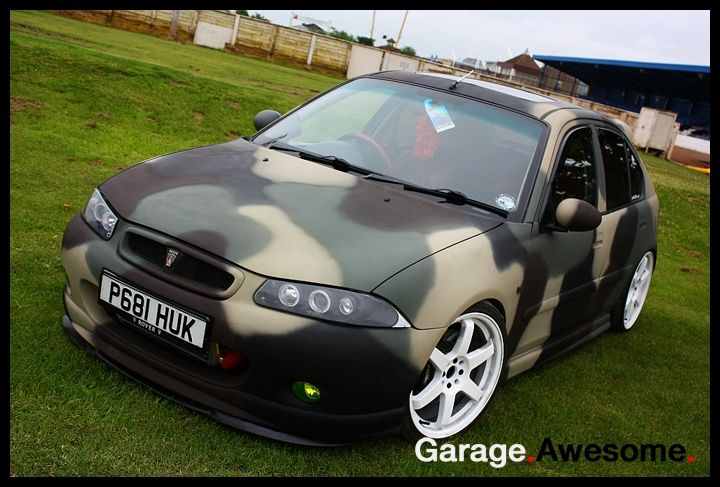 All in all, we had a good weekend, sure the weather was shite on the Sunday and we left a few hours earlier than planned, but it really is what you make it, if you turn up on your own and expect the highest quality car show, you're going to be disappointed, if you turn up with a BBQ, a tent, some beer and, most importantly, some mates, with the mindset you're gonna have a good time, it really could be one for you! We are concerned that it's going to die, however, and that's where we feel it's now time to make a few changes; static shows are few and far between and with most now offering strip or track action, it's very difficult to attract an interest in static shows. So, we would like to see something new, maybe it's improvements to the Top 25/50 and make it an award that people really do chase (kinda like the old Max Power Top 100) or add in some drift demos/drift passenger rides, 0-60 strip or something along those lines that can work with the venue.
All in all, a good weekend for us, something we would probably only do once a year, and when we do, Nationals will be the one; plenty of interesting cars for us to discuss and look at and as you can see from our snaps, variety is key at this one and it's almost certain your car will fit in! Dates are already out for next year's show, it's already in our diary and it's certainly one to put in your diary if you have a show car, with the Top 25 being the pinnacle of show cars in the UK, the standard is incredible! Log on to www.modifiednationals.co.uk for all the info you need!
Words – Ollie // Pictures – Ollie & Rich